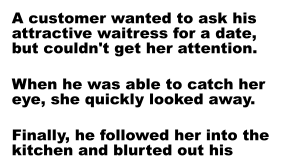 A customer wanted to ask his attractive waitress for a date, but couldn't get her attention.
When he was able to catch her eye, she quickly looked away.
Finally, he followed her into the kitchen and blurted out his invitation. To his amazement, she readily consented.
He said, "Why have you been avoiding me all this time? You wouldn't even make eye contact."
…
..
.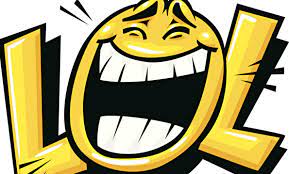 A grandma got lost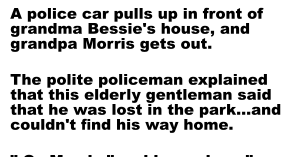 A police car pulls up in front of grandma Bessie's house, and grandpa Morris gets out.
The polite policeman explained that this elderly gentleman said that he was lost in the park…and couldn't find his way home.
" Oy Morris ", said grandma, " You've been going to that park for over 30 years! So how could you get lost? "
…
..
.
Leaning close to grandma, so that the policeman couldn't hear. Morris whispered, " I wasn't lost…..I was just too tired to walk home."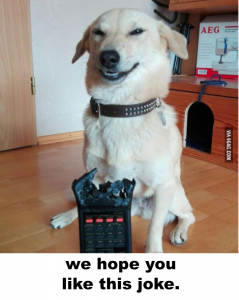 Comment your answer below 👇